Home
Main content starts here, tab to start navigating
Slide 1 of 6
Slide 2 of 6
Slide 3 of 6
Slide 4 of 6
Slide 5 of 6
Slide 6 of 6
Pay it Forward to NYC's Healthcare Workers
We hope that you and your loved ones are keeping well during these times.
We have been contacted by healthcare workers at several NYC hospitals asking us if we can donate food for their shifts. As we all know these shifts are long and hard for all the nurses, doctors and caregivers with no time to take breaks and figure out what to eat. Several NYC restaurants have stepped up and are using funds donated by their patrons to feed these hospital workers. We would also like to help as best as we can but we need your help.
Restaurants like us are struggling ourselves and we are unable to donate all of this food. If you have the means right now, and your income has not been impacted, please consider donating food to a hospital. Here's how it would work...
1) Purchase an e-gift card of any denomination from our website.
Click here to purchase e-gift cards
2) Forward that e-gift card to catering@eatsmac.com and ask us to donate it.
3) We will apply your gift card to the next order that we are delivering to a hospital.
Be well and stay safe!
Sarita & Caesar @ S'MAC
We have reorganized the storefront for curbside ordering and pickup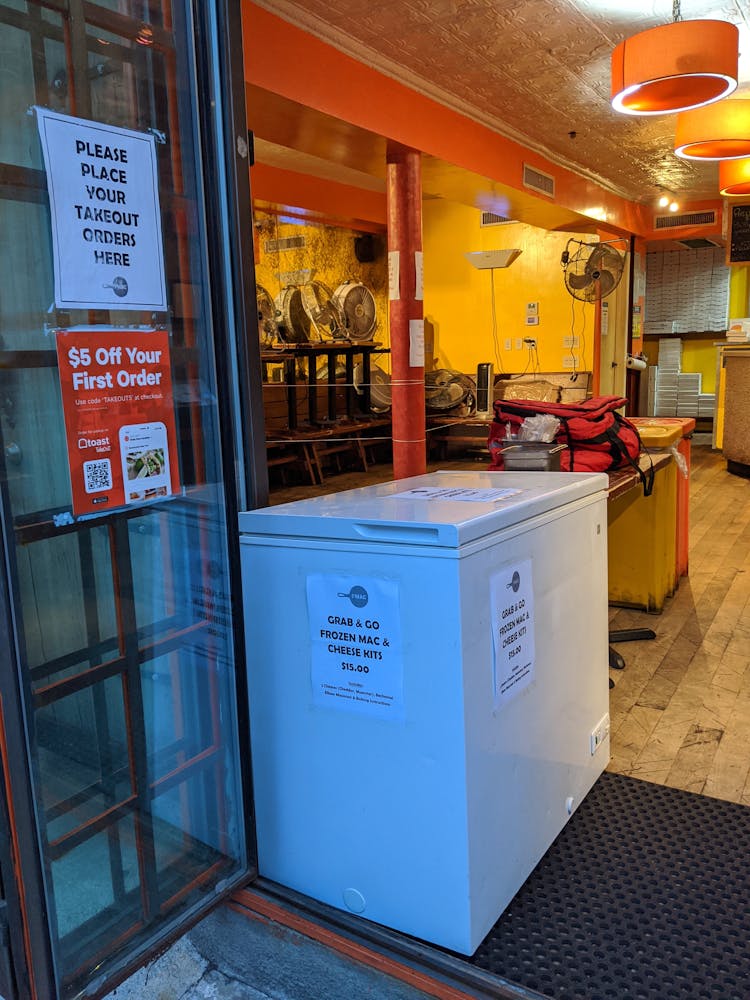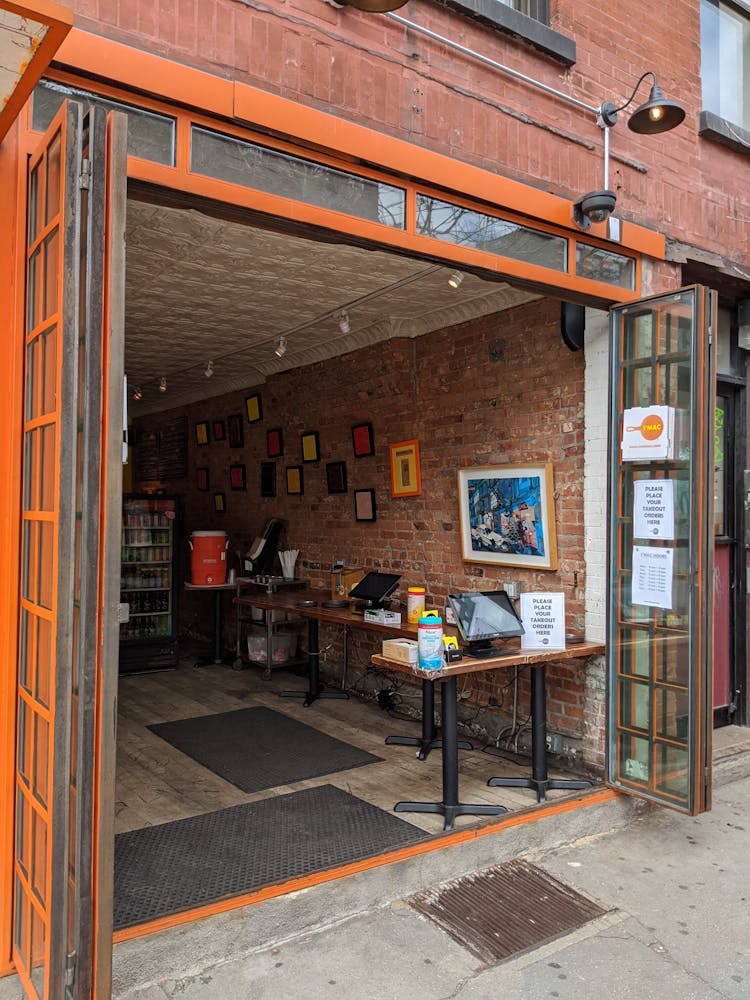 What is S'MAC
S'MAC (short for Sarita's Macaroni & Cheese) is an exciting eatery located in the heart of Manhattan's East Village. We opened our doors on June 24, 2006.

We specialize in, you guessed it, Macaroni & Cheese! Our menu is simple yet delicious with a variety of "MACS" available. Everything is freshly made in house and all of our macs can be made low carb or gluten free. We also have vegan options.
Come check us out -- you won't be disappointed! You can eat-in, take-out, deliver or cater your next party.
Slide 1 of 3
Slide 2 of 3
Slide 3 of 3
Scratch Cooking in Small Batches
At S'MAC, we are adamant about serving real food at all times. That means nothing is processed and nothing is pre-cooked. All ingredients that go into our mac & cheeses are delivered to the store and are chopped, shredded, and cooked by our staff. This includes cheeses, pasta, meats, vegetables, etc. In addition we cook in small batches all day and do not cook anything days in advance. It is our commitment that everything at S'MAC will always be cooked from scratch at each store.